1st Festival of Contact Tango in Wuppertal
Contact Improvisation und Tango Argentino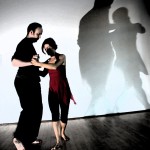 A place to research about Contact Improvisation and Tango Argentino. A place to research Contact Tango and what it is. This festival is offering space to study with several experienced teachers, to ask questions, to try out, exchange, watch, deepen details, play with variitys, discuss, fight, kuddle, laugh and hang out together.
When:
September 19.-23. 2012
Where:
All places are in the same hood, you reach them easily by feet: A nice overview is at googlemaps at the ==> Festivalmap <== .
Die Werkstatt, Hagenauer Str. 30, Wuppertal
Alte Feuerwache, Gathe 6, Wuppertal
The Teachers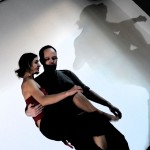 Leilani Weis
Jost Budde + Mareike Focken
Tobias Funke + Natascha Russo
Adriana Pegorer, Markus Hoft
Gabriele Koch
Nata Postscriptum
Sabine Rohde
==> get more information about the theachers <==
Cost:
The whole package of dancing (limited places) (Wednesday to Sunday):
270,– € without accomodation / 340,– € with accomodation
the price includes: full day of classes, practicas + jams, music by Tango Djs, performance eveningnce Abend
NEW!!! – Weekend Special (Friday evening to Sunday):
130,– € without accomodation / 165,– € with accomodation.
The guest houses are comfortable flats with kitchen and bathroom. you can prepare your own meals and you will share a room with 4 other dancers. (from tuesday-sunday).
A List of Hostels & Hotels, you get
single booking for aftrenoon classes, practicas and jams: 3h-classes 20,-€; 2h-classes 15,-€; practica 10,-€ + jam 6,-€;
registration & payment:
register per mail opens at may 1st via mail to g_f_koch@yahoo.de or use the
payment: you have to pay a deposit of 70,-€ to get afull resevation, the rest has to be paid latest 2 weeks before;
if you cancell up to 4 weeks before, we keep 20,-€ registration fee
if you cancel in the last 4 weeks we will have to keep 70,- €
if you cancell less than 1 week before, we need to keep the money unless you talk to us personally with a good reason.
payment details you find
further offers
participants can enjoy the delicious food at Cafe Ada for a special reduced festival price
there is the option to visit some Wuppertals famous Milongas for reduced prices
In the week after the 1. Contact – Tango Festival you kann book also the famous Wuppertal tangoball with 3 days workshop, milonge, shows …
see here: http://www.tango-tango.de
Informations about events and schools for Tango Argentino and Swing-Dance, you get hier: http://bailamoz.com/home (Partnerlink)
Share on Facebook